Since the first introduction of the bicycle rental system in Split back in the summer of 2019, Nextbike has significantly expanded its efforts to establish Split as a bike-friendly city. In 2020 and early 2021 more than 40 bike stations have been put up throughout the city enabling easy access to rental bikes throughout the city.
Currently, the company offers a choice of classic bikes and electric bikes. The first come with the cost of 5 HRK per half an hour, while the latter cost double that – 10 HRK per half an hour.
If you plan on using the bikes in Split for a longer period of time, Nextbike also offers a subscription based model that works either on a weekly basis (100 HRK per seven days) or on an annual basis (200 HRK per 365 days). Both these subscriptions come with the unlimited number of free rides up to 30 minutes rides, while anything above that is charged according to the regular pricing (5 HRK per 30 mins for classic and 10 HRK per 30 mins for electric bikes).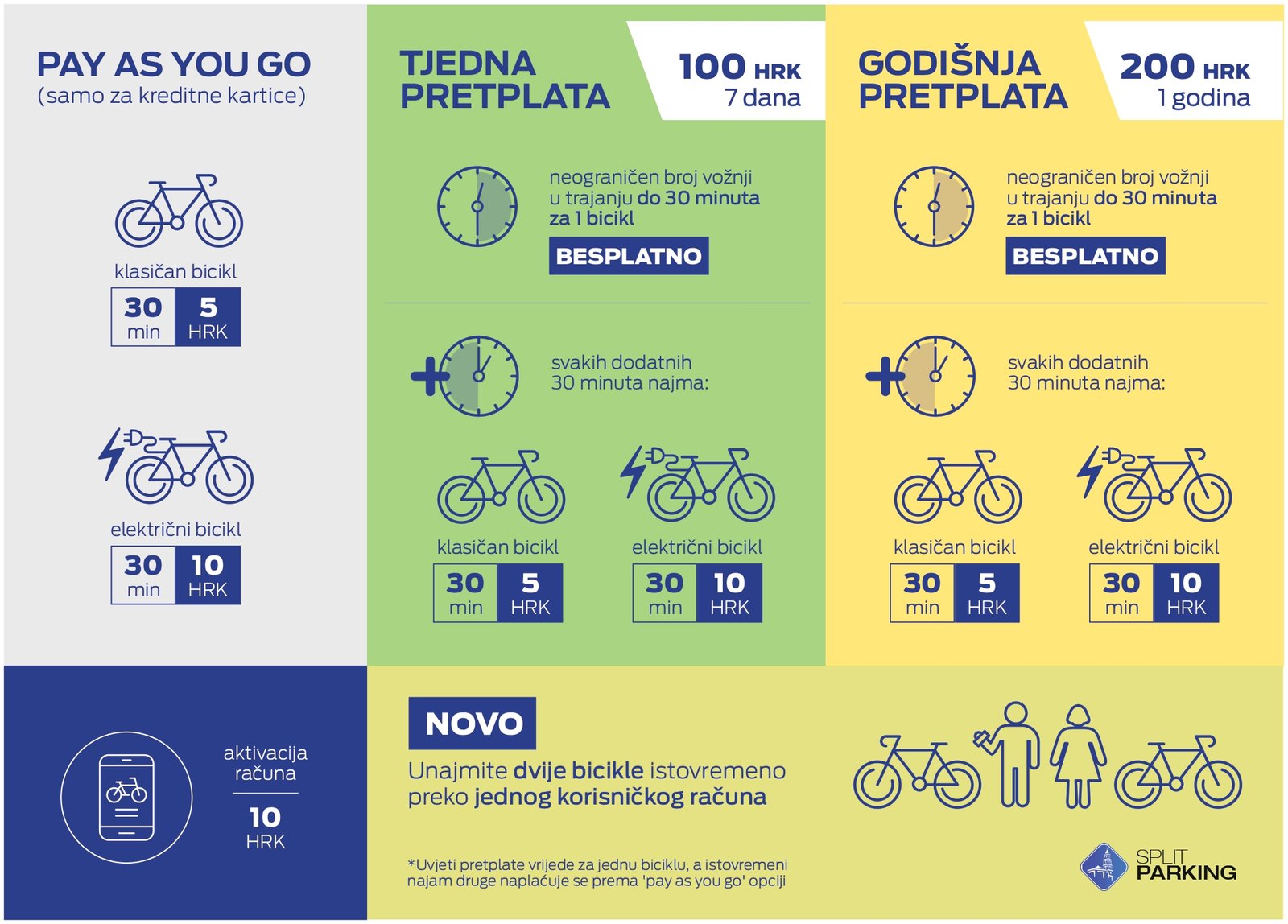 How it works?
In order to access the Nextbike system all you need to have is a mobile phone and a credit card. Download the Nextbike app over GooglePlay or iOS store, put in your credit card details and you are good to go. Use the app to find the nearest bike station, find your preferred bike (classics come with yellow details while electric are lime green) and unlock it by scanning the QR code behind thee bikeseat with your Nextbike app on your mobile phone.

On the full view of Split's Nextbike stations as of April 28, 2021. On the right, the sample page of a single station that lists all the available bikes, i.e. classic bikes (SMARTbikes 2.0) and electronic bikes (E-Bikes).
For more information, make sure to check out the official website of Nextbike Split.